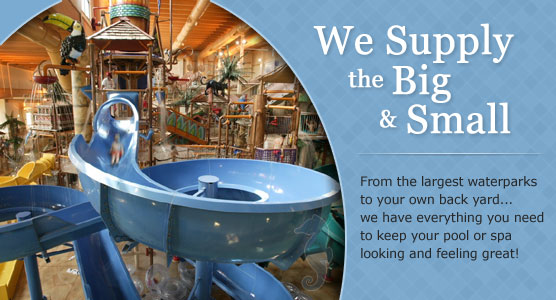 End of Season Sale!
Sept 7th - Sept 21st
: Save on Pool and Spa Chemicals, Pumps, Filters, Heaters, Winter Covers, Pool Toys and More!
View Flyer
National Swimming Pool Foundation
For more information on healthy pools and healthy bodies visit
www.nspf.org
Barrier® M Ultraviolet Systems for Pool Water Disinfection
Proven chloramine reduction effectiveness.
Significant improvement of the pool environment air quality.
Reduction in water and energy costs.
Better overall water quality.
Simple and low-cost installation.
Easy retrofit and service, low head loss, and compact plus small footprint with in-line reaction chamber.
Extended lamp life and low lamp replacement costs.