Delivery Area
Midwest Pool Supply has established routes that deliver periodically throughout the month to commercial facilities. For our residential and commercial customers outside of our delivery area, we ship via UPS.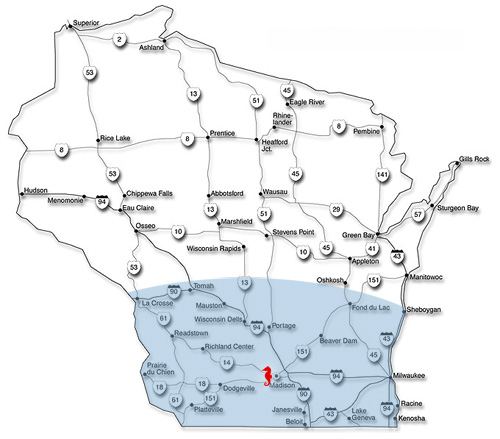 Barrier® M Ultraviolet Systems for Pool Water Disinfection
Proven chloramine reduction effectiveness.
Significant improvement of the pool environment air quality.
Reduction in water and energy costs.
Better overall water quality.
Simple and low-cost installation.
Easy retrofit and service, low head loss, and compact plus small footprint with in-line reaction chamber.
Extended lamp life and low lamp replacement costs.